What is Somewear?
Somewear is a satellite communications solution designed for our increasingly digital world. onX and Somewear work together to allow you to share Waypoints with other users while offline. That means no cell service or Wi-Fi is required, only a clear line of sight to the sky and Somewear's Global Hotspot device.
Click here to visit the Somewear Labs website.
Most of Somewear's satellite data plans allow a limited number of messages per month, so Somewear Labs' technology uses satellite only if no other connections are available. If there is a Wi-Fi or cellular data connection available, Somewear will Share your Waypoints that way instead of via satellite to make sure you don't use up your message allotment unnecessarily.
Click here to view Somewear's satellite data plan pricing options.
Sending and receiving Waypoints offline
Sending Waypoints Offline:
To send a Waypoint offline, you must have the Somewear Global Hotspot and the Somewear App installed on your mobile device.
In the My Content Menu, tap the three dots to the right of the Waypoint you want to share.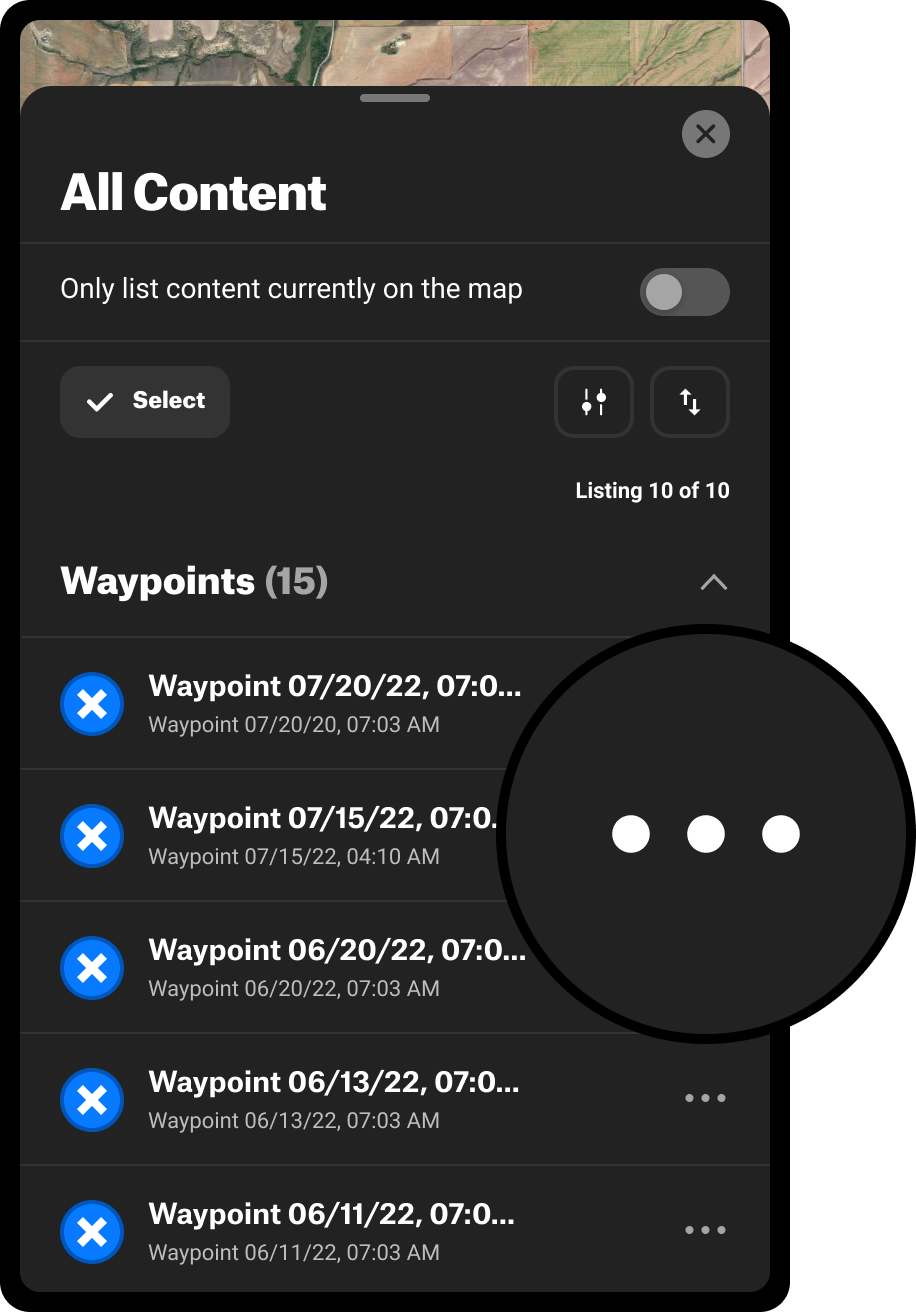 Tap "Share with Somewear."


Receiving Waypoints with Somewear:

The receiver of the Waypoint must also have the Somewear Global Hotspot and the Somewear App installed if they plan to receive the Waypoint outside the cell network.
To receive Waypoints without the Somewear Global Hotspot, the receiver must have a cellular data or Wi-Fi connection.
When the sender Shares a Waypoint using Somewear with you, a notification will appear on your mobile device. Tap the notification to open the Somewear App to the location of the Waypoint.
To view the Waypoints in one of your onX apps, tap the Waypoint in Somewear, then tap the onX app you want to use.
Keep in mind that when you share a Waypoint using Somewear, it is added to the other user's account as if they created the Waypoint themselves, meaning you cannot remove a Waypoint from their account after you share it.