Tap the Location Button in the bottom right corner.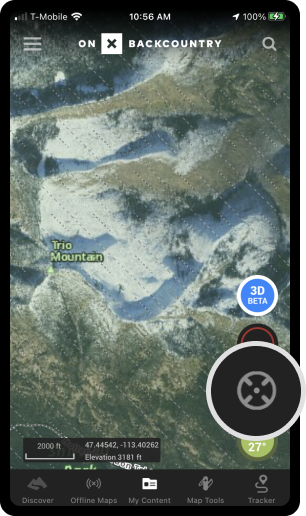 Tap once - center the map on your current physical location.




Tap twice - rotate the map in the direction you're facing, and display the compass in the upper right-hand corner. The blue cone in front of the blue dot is the direction you are facing. Your compass and direction will be more accurate when you hold your device vertically.




Tap three times - rotate the map back to north-up orientation.