If you accidentally left the Tracker running, or you started it too early, you can remove unwanted sections of saved Tracks using the Trim Track feature.
Click here to learn how to record your path using the Tracker in onX Backcountry.
Find the Track on your map and tap it to bring up the info card, then tap "Trim Track" in the bottom row of buttons.
Move the green slider to the right to trim the beginning of the Track, or move the red slider to the left to trim the end of the Track.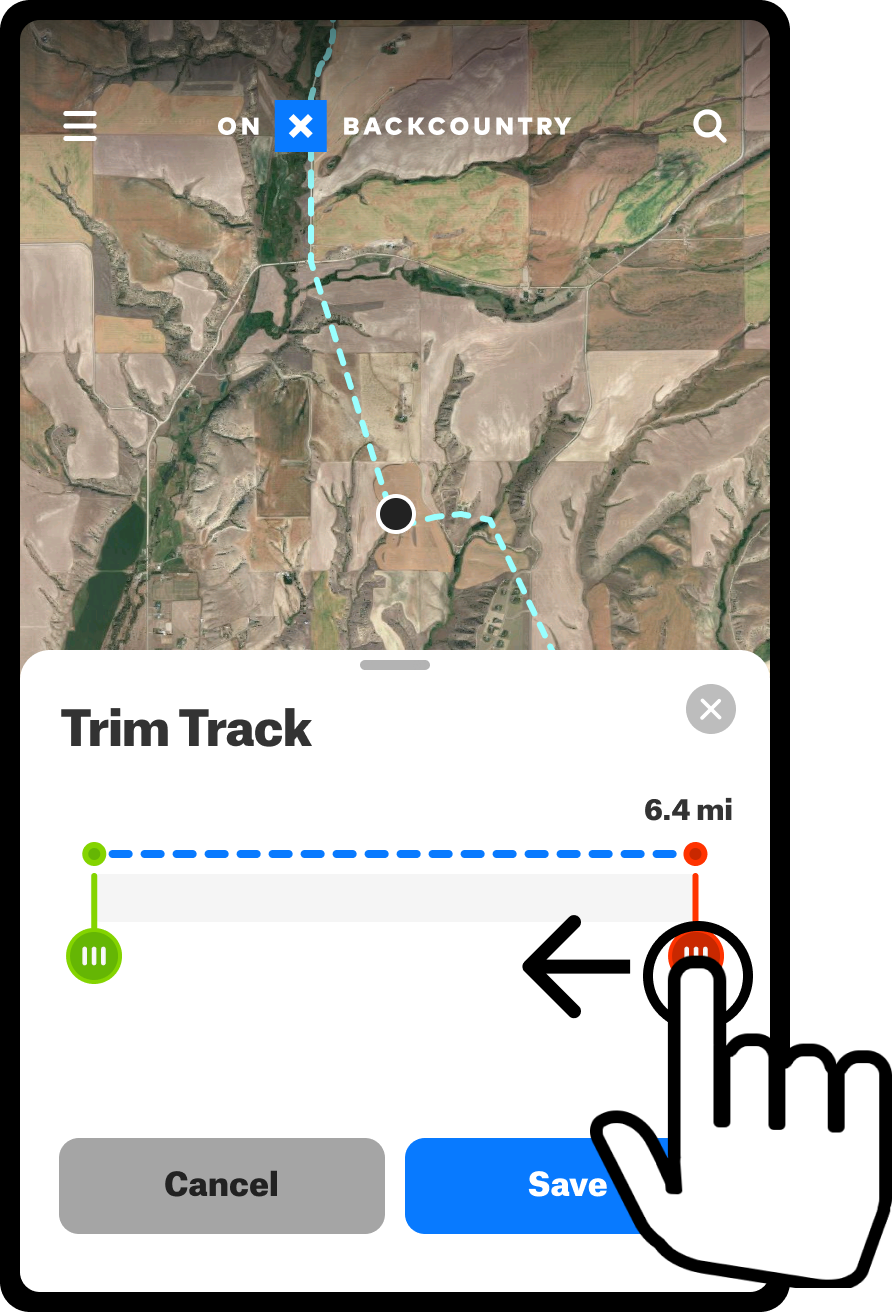 When you're done making your adjustments, tap "Save."