This feature does not provide turn-by-turn directions along roads or trails.
Tap any Waypoint on your map.
Swipe left on the bottom row of buttons.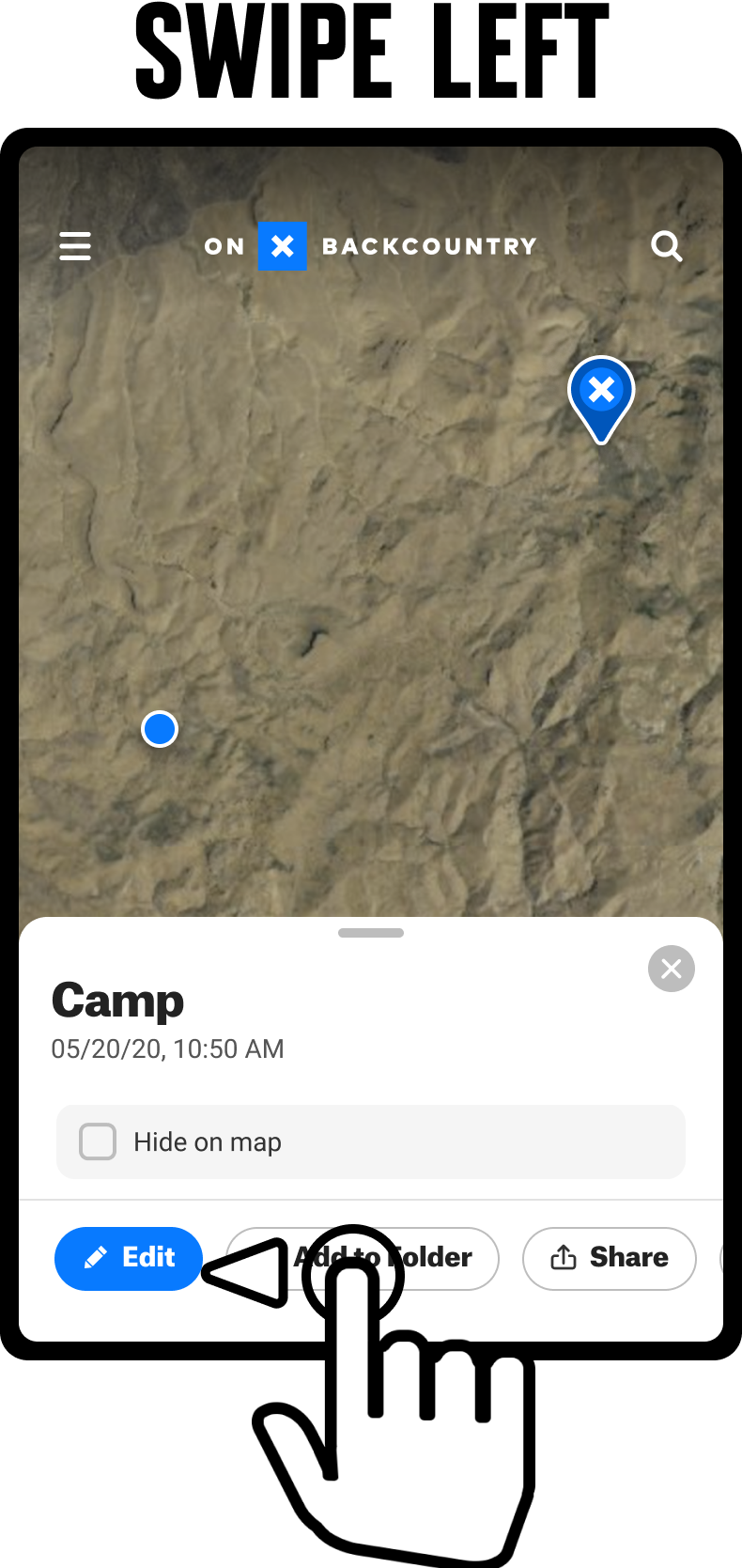 Tap "Go to waypoint."
You will see an "as the crow flies" white line from your current physical location to the Waypoint. The distance and direction to the Waypoint is shown in the box in the upper left-hand corner of your screen. Tap the "X" inside the box to stop the "Go to Waypoint" feature.
To make navigating easier, tap the My Location Button twice to turn the map in the direction you're facing. Line up the blue site cone with the white line and follow it to the Waypoint.