Tap the Tracker Button in the lower right corner to open the Tracker Menu.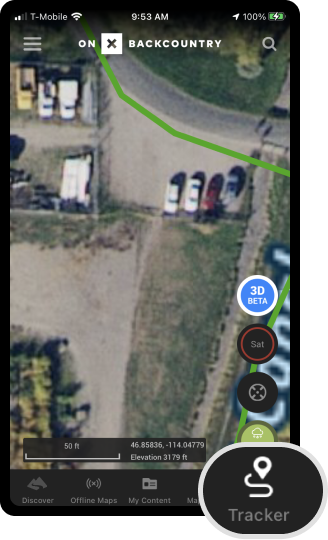 Tap "Start" to begin recording your time, distance, and speed. As you travel, a blue line will follow you on the map recording your path.




Tap "Pause" to temporarily stop recording, or tap "Stop" to end recording and save the Track.

Tracks are Saved in your My Content Menu, and visible on your map unless you turn them off.




Click here to learn how to Share Tracks with your friends.