The Tracker allows you to record your path as you travel, so you can easily find your way back or show others where you've been.
Tap the Tracker button in the bottom right corner to open the Tracker menu.
Tap "Start" to begin recording your route, time, and speed.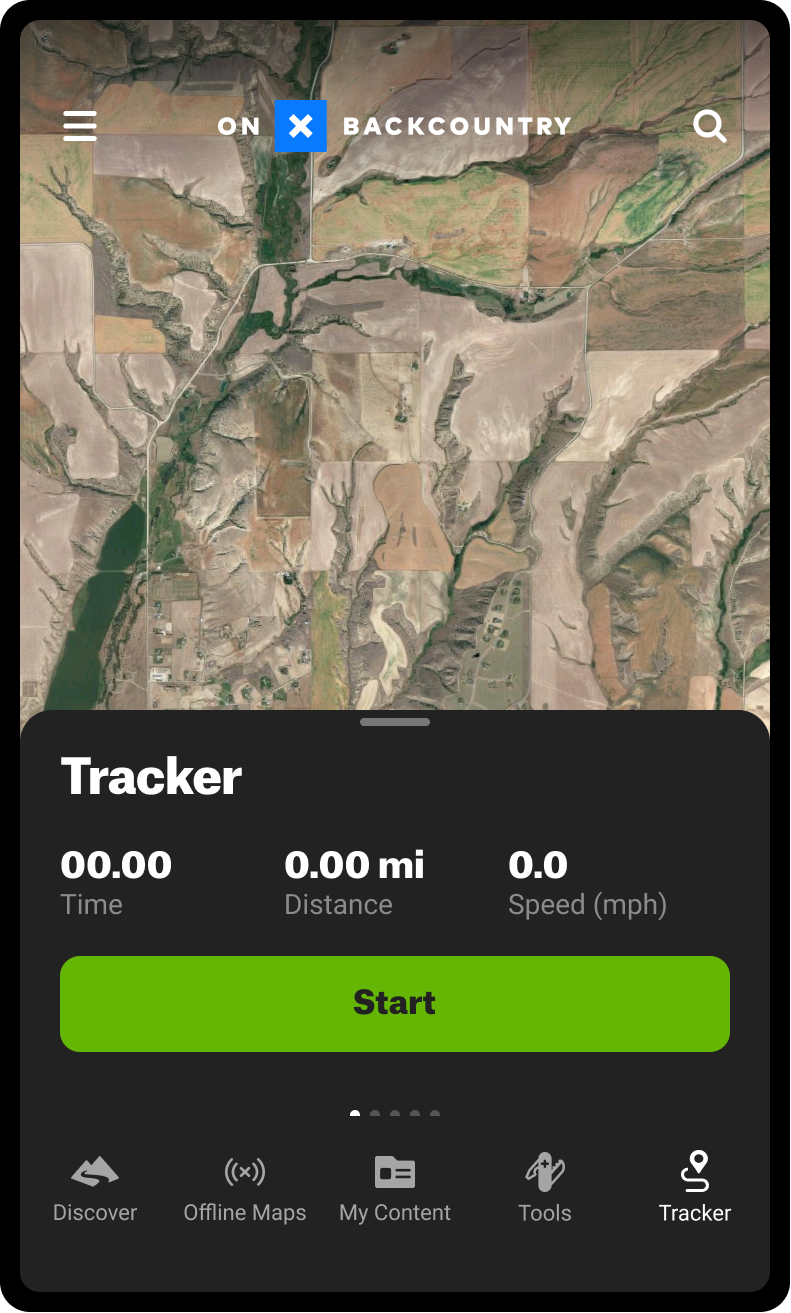 As you travel, a blue dotted line will appear on your map. Tap "Pause" to temporarily stop recording. Tap "Stop" when you're completely done recording your Track.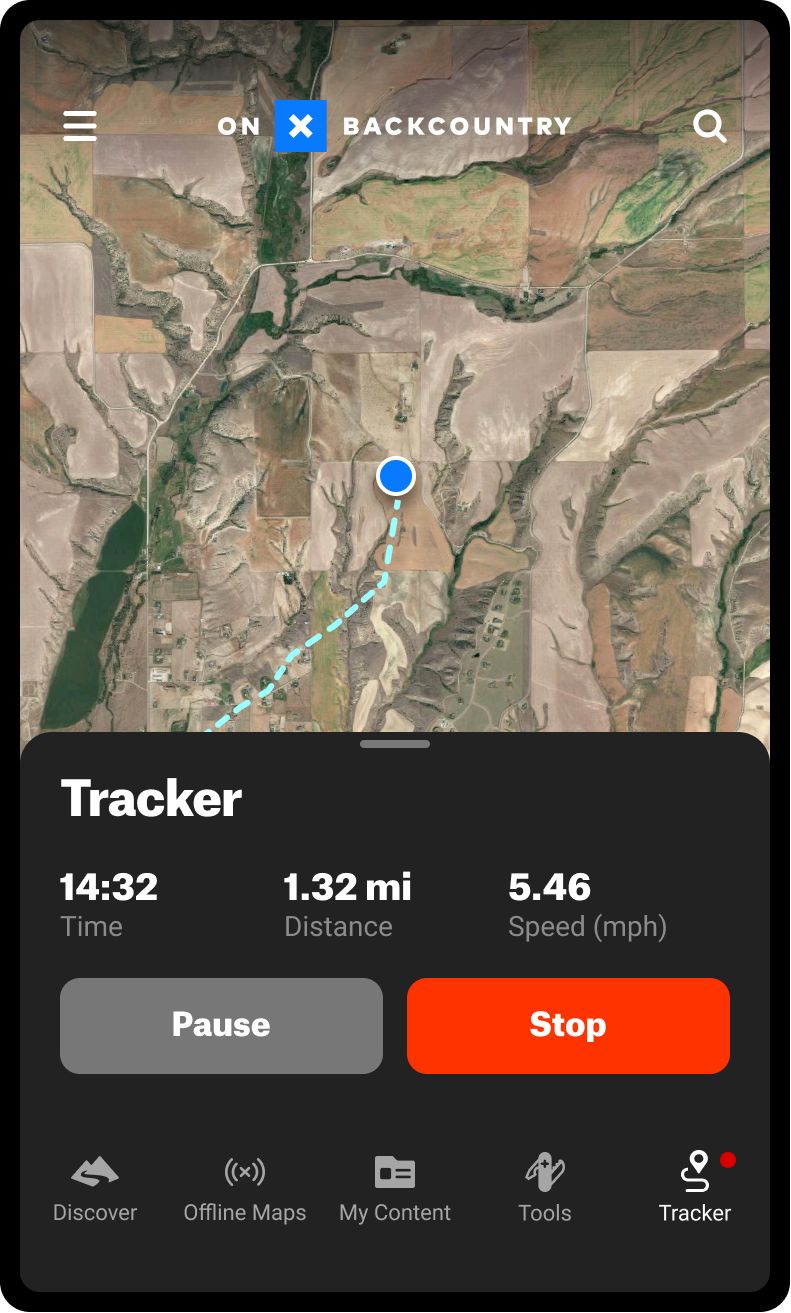 After you tap "Stop," you can Resume, Delete, or Save the Track.
Tracks are saved as Routes in the My Content Menu with the rest of your Markups.
If you accidentally left the Tracker running, or you started it too early, Premium Members can delete sections Routes. Click here to learn more about trimming Routes.