Before you head out, make sure the maps you need are downloaded to your device. Click here for instructions on preparing your Offline Maps for field use.
Open the Offline Maps Menu and tap "Go Offline."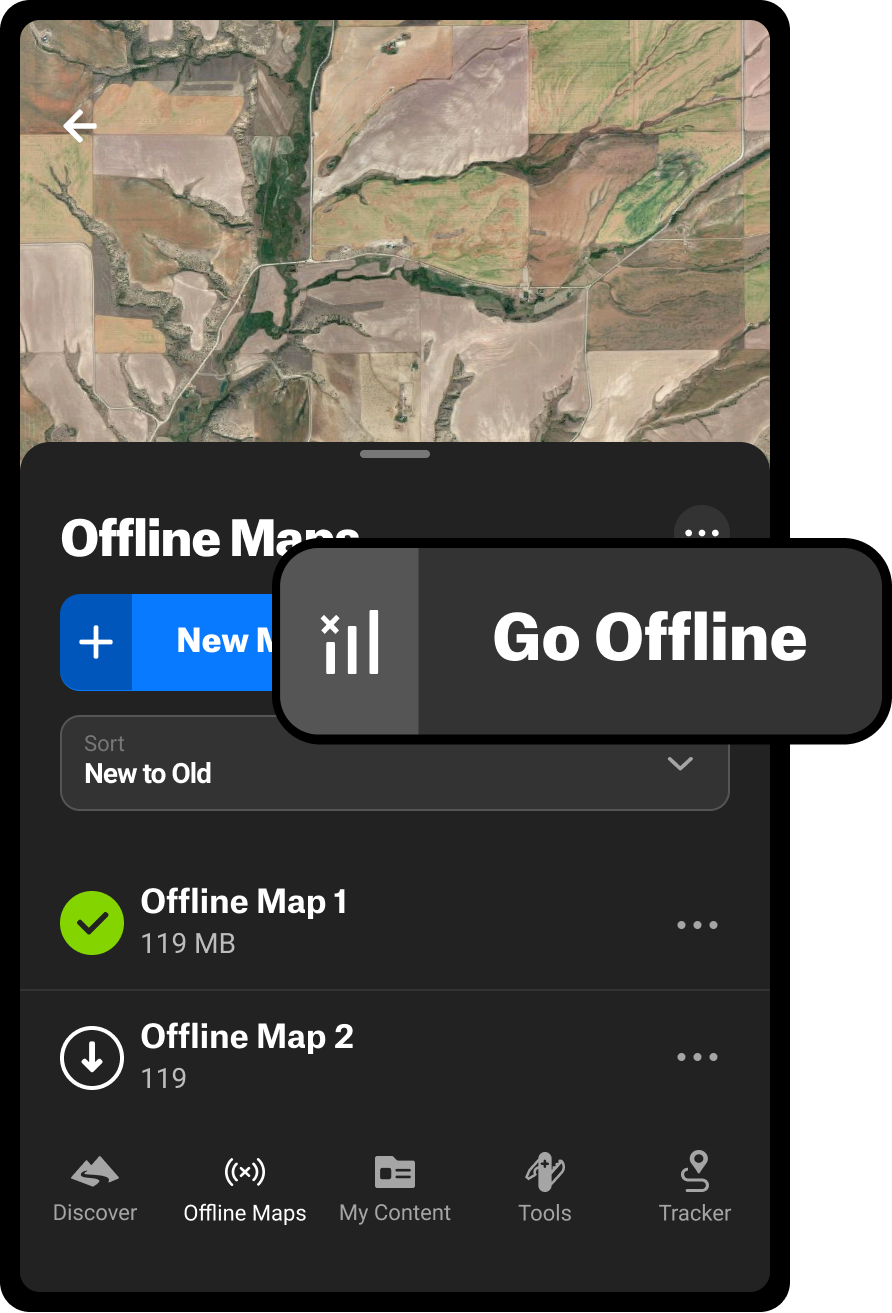 In Offline Mode, only maps saved to your device will be available, but you'll still be able to find your location, create Waypoints, Lines, and Shapes, and record your Track as you travel. Your mobile device has a built-in GPS receiver, so location information works without an internet connection.
We recommend putting your device into Airplane mode while using Offline Maps to preserve battery life. You will not be able to send or receive phone calls or text messages when your device is in airplane mode.
Tap the "Offline" button in the Offline Maps Menu to end Offline Mode.