At the highest zoom levels, Featured Trails show as blue signpost icons.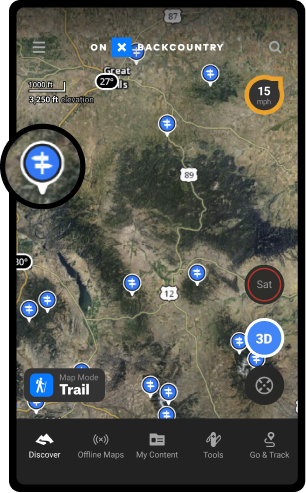 As you zoom in, a network of black-and-white dotted lines will appear to show the location of regular trails. Featured Trails will be highlighted in blue.




As you zoom in more, trail slopes will begin to show. Green trails are flatter, red trails are steeper.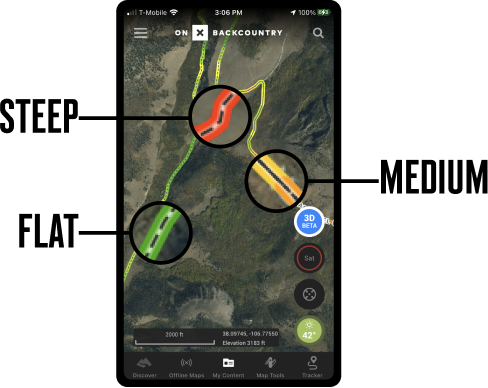 Tap a trail to view the trail's name and allowed activities.




When you find a trail you're interested in, Share the trail to show it to another onX Backcountry user. Click here to learn more about Sharing content.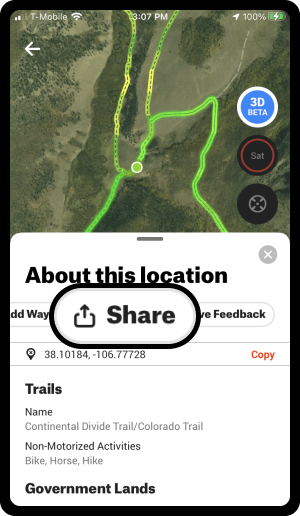 Mark the trail with a Waypoint to make it easier to find again.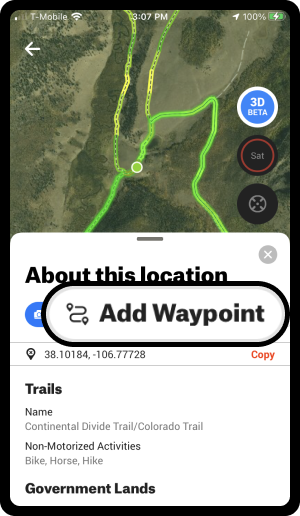 You can view, edit, share, and delete saved Waypoints in the My Content Menu.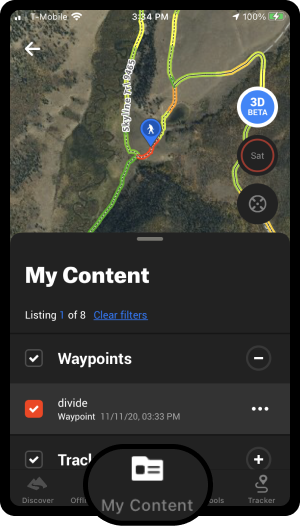 How steep are trail slopes?
Red - 12.8 ° or steeper.




Orange - 7.5° to 12.7°.




Yellow - 4.0° to 7.4°.




Green - 0.0° to 3.9°.